A trip and seminar in Southern Corsica
Services provided by Hôtel Kilina in Porto Vecchio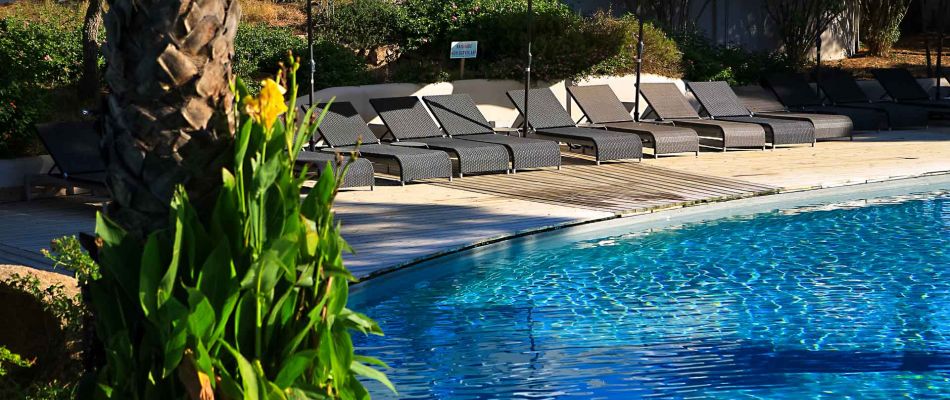 Hôtel Kilina, 33 km from Figari airport (30 minutes by car), is easily accessible just outside Porto Vecchio (8 km from the centre of town). Tucked away in a 5-hectare park, the hotel is the ideal place to work, relax, play and discover.
For groups of friends and families who are looking for a relaxing holiday, why not try our half-board offer with free activities in July and August.
Aqua gym every morning (except Saturday) to keep in shape
Occasional competitions featuring pétanque bowls, volleyball, table tennis, etc.
A free mini-club for children aged 6-12, 2 hours in the morning and 2 hours in the afternoon, with games such as treasure hunt, football, etc. Evening activities include games, videos, children's parties...
From late April to early October, the double swimming pool is open: a circular pool 1.8 m deep, and an oval pool that slopes down from 20 cm to 1.75 m. We also have a children's playground with swings, slides, table tennis and football goals.