Sea boat trips, mountains
Discover Corsica from our hotel in Porto Vecchio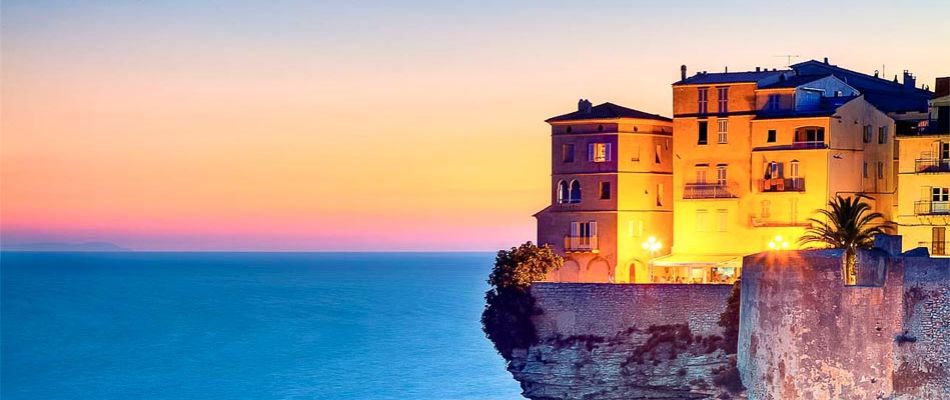 Hôtel Kilina in Porto Vecchio is the perfect place to stay for trips on the Mediterranean, or for extraordinary excursions into the mountains. Half an hour away, the magnificent Ospedale massif and its unique surroundings (Piscia di Gallo waterfall) are a great alternative to boat trips. At the Aiguilles de Bavella mountains, 1 1/2 hours away, you will find the most gruelling section of famous GR20 hike path.
Less than 40 minutes from Porto Vecchio, Bonifacio is the most southern town on the island, perched on the cliff top overlooking the Mediterranean. Over 60 metres above the sea, the medieval city offers some dizzying vantage points of the turquoise blue sea.
Bastia, two hours' drive away, and its colourful old districts is worth a trip, with its amphitheatre located above the old port. And on the northern coast, the Cap Corse peninsula is a concentrated version of Corsica (often called miniature Corsica) with its famous fishing villages such as Erbalunga. In the north-west, the Argriates desert (2 1/2 hours from Porto Vecchio) home to wild scrubland and white sandy beaches, is well worth a visit!
And on the west coast, the Gulf of Porto is a UNESCO world heritage listed site. North of Porto you will find the Scandola nature reserve and the extraordinary hamlet of Girolata. In the south, the Piana rocky inlets at night time reflect the flamboyant colours of the pink granite rocks. Enjoy the magical and romantic event with a boat trip. One hour from Piana, Ajaccio is the birth place of Napoleon, and is also the proud capital of Corsica. Discover the citadel, port, lower town and the surrounding hillside.
Corsica is an endless source of beauty and inspiration. Feel free to contact us for advice.